News
Free school fiascos flag up government planning failures
27 April 2020
Education journalist Warwick Mansell draws parallels between the government's problem with planning for free schools and its current difficulties in the fight against coronavirus.
When it comes to discussing the logistical challenges – and failures – of the UK government, it seems there is only one story worth covering right now. But I wonder if the struggles of a policy from the field I write about, education, might be reflective of some weak spots in the battle against coronavirus.
The education initiative to which I'm referring is free schools. In a more rational world, and one which were not currently so focused, rightly of course, on beating the virus, more attention would be directed towards the detailed record of this reform.
As the years pass since 2010, when the fresh Conservative-led government launched its drive to allow new schools to be set up by community groups and academy chains, the fiascos continue steadily to pile up.
The latest centres on the west London suburb of Kingston upon Thames. Back in 2014, the government spent £8.6 million on buying an office block to house a free school to be called Kingston Community School.
It duly opened the next year, but with only a primary section rather than with secondary classes as had been planned, and in temporary premises.
Local residents say the office block was then deemed unfit for its supposed purpose of housing a school, meaning it had to be demolished, at further cost. Earlier this year, it was finally demolished, with the school – now operating from two temporary sites – expecting the building work to finish in 2022, seven years after it first admitted children.
However, back in February, it emerged that the academy chain which had been running the school was to close, after years of financial struggles. This appears to have been the final straw for ministers, who announced the closure of Kingston Community School on April 16th.
This is not the borough's only free school foul-up. In 2015, the government spent £11 million buying another office block in Kingston, for another free school. But it has now abandoned that project, the low pupil numbers at Kingston Community School seemingly having belatedly convinced officials that there was a lack of local demand for places. As of March, the government was seeking to sell the building.
Children leaving
Meanwhile, in the west country, three free schools which ministers had allowed to be set up under the alternative Steiner Waldorf ethos were transferred last November, having failed Ofsted inspections, to an academy chain whose other schools have an ethos founded, instead, in the Hindu faith.
Parents say they chose the Steiner schools for their distinctive approaches to education, such as the delaying of formal literacy and numeracy teaching – in some cases moving to the area specifically because of this – but that this looks set to be lost. It appears that many have voted with their feet, their children leaving the schools.
In south London, I wrote in February of the desperate sadness parents felt after the International Academy of Greenwich, which had been lined up to open on a green field site which was prone to flooding, was announced as closing having operated for four years in temporary buildings. Greenwich council had rejected the planning application and the government appeared to have no plan B.
Another in London closed in 2017 after five years in temporary buildings. A free school in Gloucestershire operated for years in a building which was later revealed as having a host of fire and other health and safety defects, with the government then spending £840,000 on remedying them-only to close the school within a year.
Failing the basics
Surveying such cases, it strikes me that the Department for Education, which oversees the policy, has been failing at the most basic of levels. In most of the cases above, it has failed to meet what parents and their children should surely expect, at the very least, when opting for a newly-founded, DfE-backed institution: that it would continue to operate, with the ethos that they opted for, while their children attended.
It is true that the free schools policy has had its successes. Michaela Community School, in Brent, north London, continues to garner positive headlines such as those generated by its stand-out first set of results last year. Reach Academy Feltham, in west London, is another widely-lauded school. School 21, in Newham, East London, is another Ofsted-outstanding institution.
Yet by my calculations 15 of the 508 free schools, or 2.8 per cent, have closed outright since the first of them launched in 2011. A further 16 have had to be transferred to new trusts.
In some cases, such as the former Steiner schools above, this change means the basis on which the schools were originally approved by the DfE – and on which parents opted for them – was altered substantially. Overall, this means that six per cent of free schools have either closed or had their control changed.
No accountability
By rights, ministers should be held to account for the spectacular failures where they occur. But, even before coronavirus, a sense of accountability was lacking, in part because of a disconnect: while the implications of any fiasco are felt mainly locally, the decision-takers are national policymakers. So they can shrug off any problems in a manner which would be less possible, say, for a local council leader and their officials.
In writing about this policy in recent years, my jaw has dropped at just how poor the logistical work can be, with real consequences for children and their families when schools close. And then I read about, in the UK's coronavirus response, apparently crucial planning mistakes, for example in relation to testing and personal protective equipment for health staff.
Discussing any detailed link between these two aspects of public policy – which might mention the seemingly significant presence of Dominic Cummings and Michael Gove in both the formative years of free schools and of course, in today's Covid-19 response – would take a longer article than this.
But it is possible to wonder if the core issue is that today's UK government just does not do planning at all well.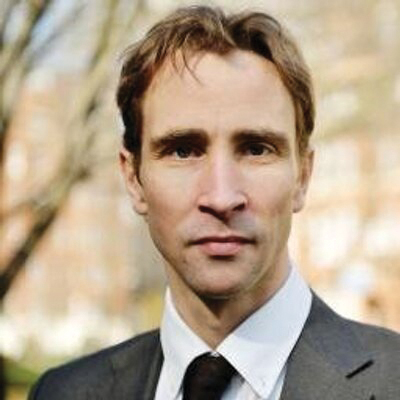 Warwick Mansell is an education journalist and editor of Education Uncovered